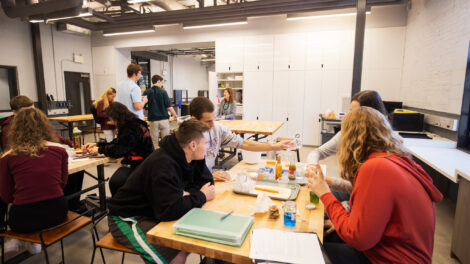 LeopardWorks
LeopardWorks is a 2,500-quare-foot interdisciplinary project space that features a project assembly space, a makerspace, a hands-on lab, and a collaboration studio.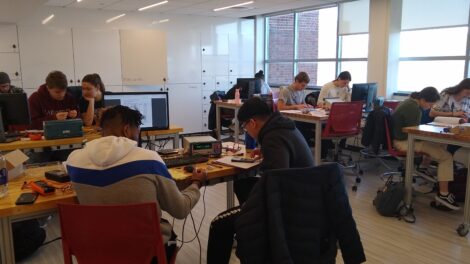 Flex Labs
AEC's flex labs can serve as a fully functional lab, design ideation space for courses, project build and development area for design projects, and collaboration space for anything.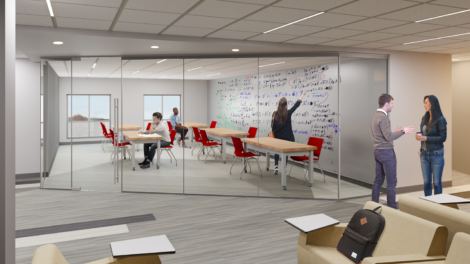 Collaboration Rooms
Conference rooms have been reimagined into collaboration rooms to facilitate creativity, teamwork, and innovation.